Seychelles
Seychelles
Experience the
highlights

of this wild and spectacular destination.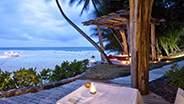 North Island - Situated 30 Kilometers from the main island of Mahe, the North Island's white beaches and crystal blue waters await. The interior of the island has a lush tropical landscape with coconut and Takamaka trees as well as granite boulders. The architecture of the resort was carefully thought out encompassing nature resulting in an eco friendly design.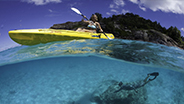 Scuba diving and snorkeling - The Seychelles is along the worlds longest coral reef system and is well known around the globe for Scuba diving and snorkeling. As the water is crystal clear a variety of underwater creatures can be found. There are many dive spots around the islands and are easily accessible by boat and in some cases just a walk into the ocean.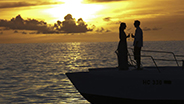 Hiking and Bird watching - With Such a vast variety of fauna and flora as well bird species on the islands the walking and hiking trails are extensive. We can arrange for a guide to take you on a day trip around the area to witness some of the most beautiful flowers, plants and birds the planet has to offer.
Breathtaking
activities

to enjoy during your adventure in Seychelles

Snorkeling

Deep Sea Fishing

Hiking

Bird watching

Kayaking

Sailing
View
Suggested Trips

from one of our custom tours through Seychelles