Zimbabwe & Zambia
Zimbabwe & Zambia
Experience the
highlights

of this wild and spectacular destination.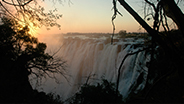 Victoria Falls- Visit one of the 7 natural wonders of the world and witness the incredible beauty of a waterfall one and a half times that of Niagara Falls. "Mosi oa-Tunya" meaning "the smoke that thunders" is an incredible destination for you and your family to enjoy some adventure and view nature at its finest.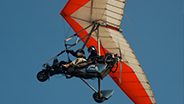 Adrenaline Rush- Zimbabwe and Zambia are located in the perfect location to be able to offer a wide variety of activities to get your heart racing. Bungee jumping off one of the tallest bridges that connects two countries, canoeing on a river with a guide navigating through hippo and crocodile infested waters or even something a little more tame such as a micro light flight over the falls.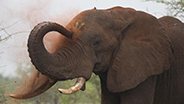 Elephant encounters– The opportunity to go on safari on the back of an elephant is a reality here and is a once in a life time opportunity. To be able to go through a game reserve and see other animals in their natural habitat all while being over 6 feet off the ground is something that you will be telling your friends and family about for many years to come.
Breathtaking
activities

to enjoy during your adventure in Zimbabwe & Zambia

Elephant Back Safari

Helicopter Flights Over Victoria Falls

Bungee Jumping

Gorge Swinging

Bird Watching

Microlight Flights

Jet Boat Adventures
View
Suggested Trips

from one of our custom tours through Zimbabwe & Zambia